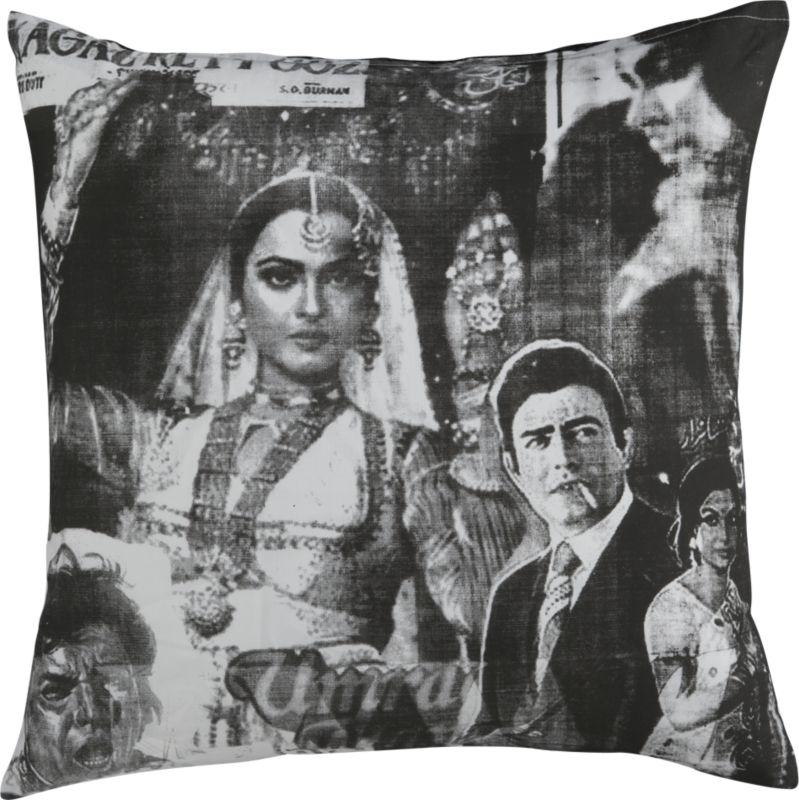 Crate and Barrel recently launched a new store, CB2 to brawl with its competitors like West Elm and Room and Board.
Based on a tip from a friend I was brought to this item which lists as the following from cb2.com's website.
Bombay blockbuster. Coming to a sofa or chair near you. Bollywood film clip, remastered in black and white on 100% cotton. Hidden zipper closure; feather-down insert. Machine wash. Imported.
The strange thing is that this item looks more like a Urban Outfitter's product. It reminds me of something that would be found in someones "smoking" room. I could never imagine this product doing well in, India where the image was generated from. People would mock the product and wonder why it costs $19.95? That would be close to 780 rupees, which could fetch a designer's silk embroidered pillow. Big difference, but we might be able to attribute this to overhead?
In the end there isn't a series of these items that would make it a line for CB2. It seems like they are testing the waters to see where all this Bollywood hype would take them?